FOR WHOM THE BELL TOLLS!
IT TOLLS FOR THEE
CALIFORNIA


As I awoke this Morning May 22nd 2023 I was Brought back to
Carmel California
and my Encounter with Yeshua
@3am
November 13 2022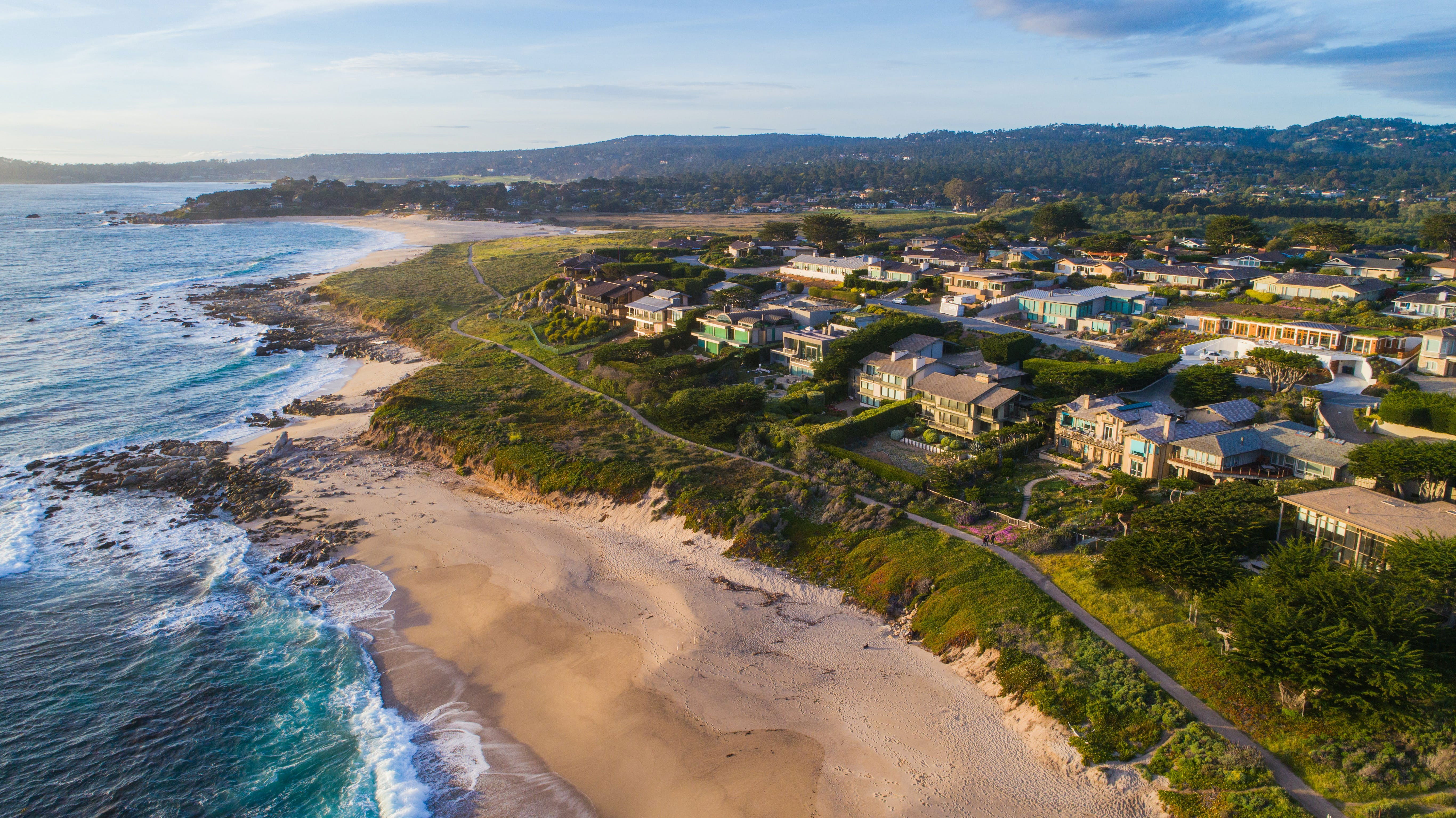 That Morning of November 13th is when I received The warning of Severe Judgement coming to California.
I have made it my mission these last 6 months to sound the
🔔 Mission Bell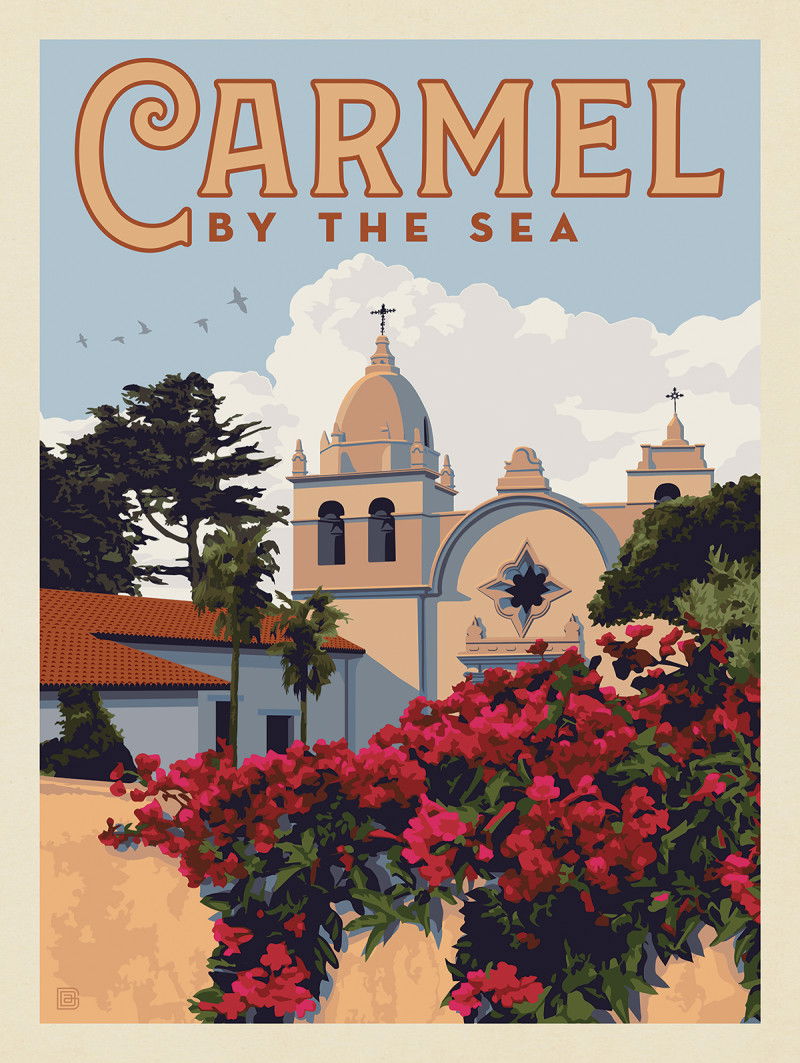 I can hear the 🔔Mission Bell ringing again Today!
To my surprise there is a Famous Mission in Carmel Ca. called" San Carlos Borromeo De Carmelo Mission"
A location where Pope John Paul visited and privately prayed!
Here is a video link of the
Mission in Carmel Ca.
https://youtu.be/IC-KvycPjhY
I Often wondered what was so important To Yeshua that He would visit me in Camel California?


Mt.Carmel was the location where Elijah confronted the prophets of Baal. 1 Kings 18


It became very obvious why Yeshua chose Carmel Ca. The 3 Abortion Laws passed in this state in 1969, 2002, 2022 were the target 🎯 and the point of grave contention with YHVH


When we were in Carmel Ca November 13th 2022 I heard the Mission Bell 🔔 Toll 3 Times
3 WOES ARE COMING TO CALIFORNIA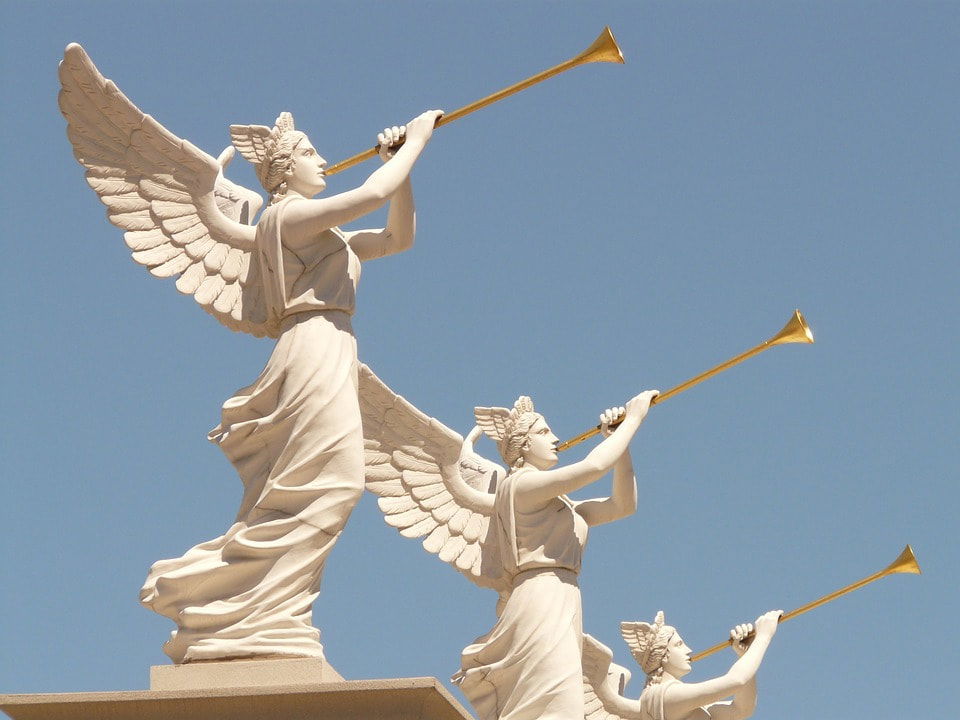 I a

m reminded of the famous Phrase from Earnest Hemingways famous Book; " For Whom The 🔔 Bell Tolls"
IT TOLLS FOR THEE CALIFORNIA
"And as it is appointed unto men once to die, but after this the judgment" Hebrews 9:27
This morning I was also reminded of what I shared so often here@ crowingroosterprophecy About
"Hotel California"
the Iconic rock band
The Eagles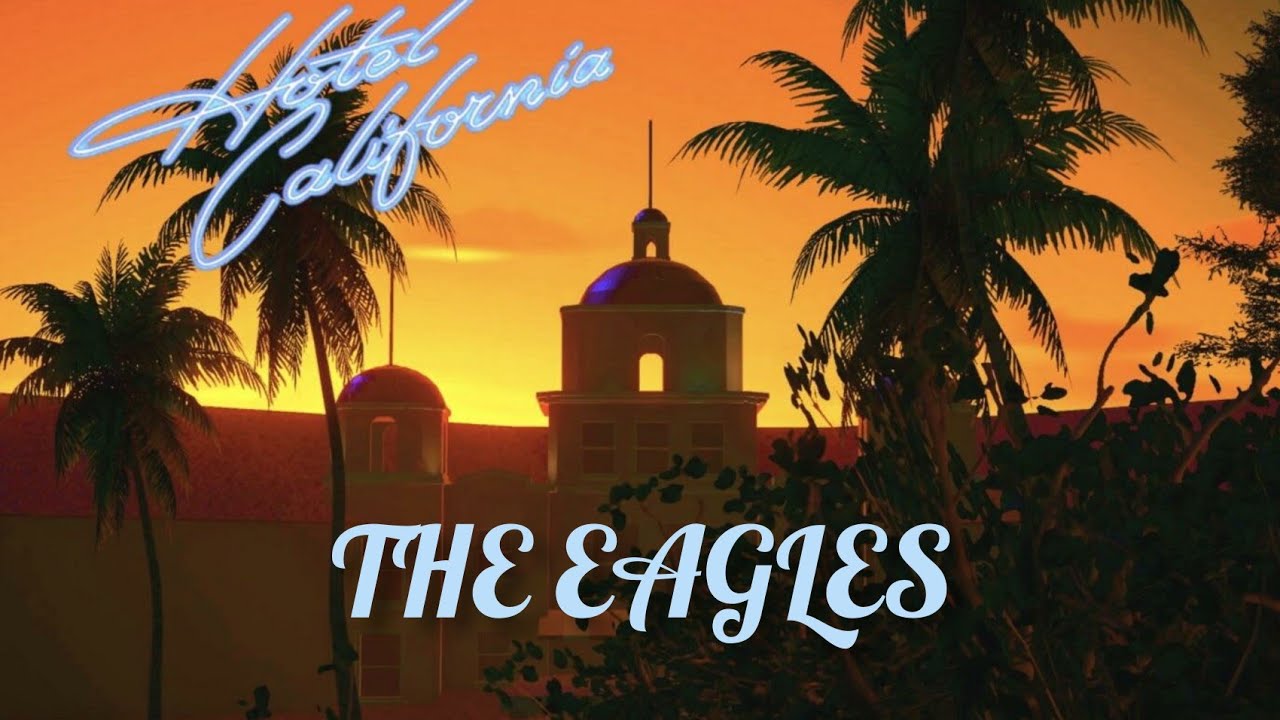 The Eagles mention in their hit song
" Hotel California"
The Mission Bell 🔔
https://youtu.be/6XYQFakVb9I
A Nostalgic Symbol in Californias landscape.
The Eagles have a famous line in their song Hotel California
"YOU CAN CHECK OUT ANY TIME YOU LIKE BUT YOU CAN NEVER LEAVE!"
The Eagles were singing about the many temptations and dangerous vices that were so prevalent in the Hollywood scene in the 70s


Over the last 6 months I and many of you across America have passed out my ministry cards which declared this truth.
YOU CAN CHECK OUT ANY TIME YOU LIKE BUT YOU CAN NEVER LEAVE



"UNTIL JESUS SETS YOU FREE!"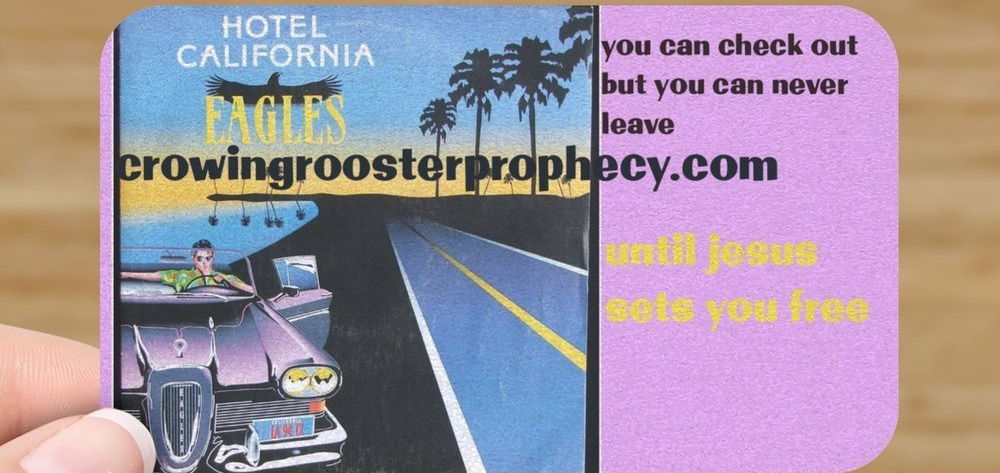 FOR WHOM THE BELL🔔 TOLLS
IT TOLLS FOR THEE
CALIFORNIA

!


Prophetic Message From The PGA Championship 🏆5/21/23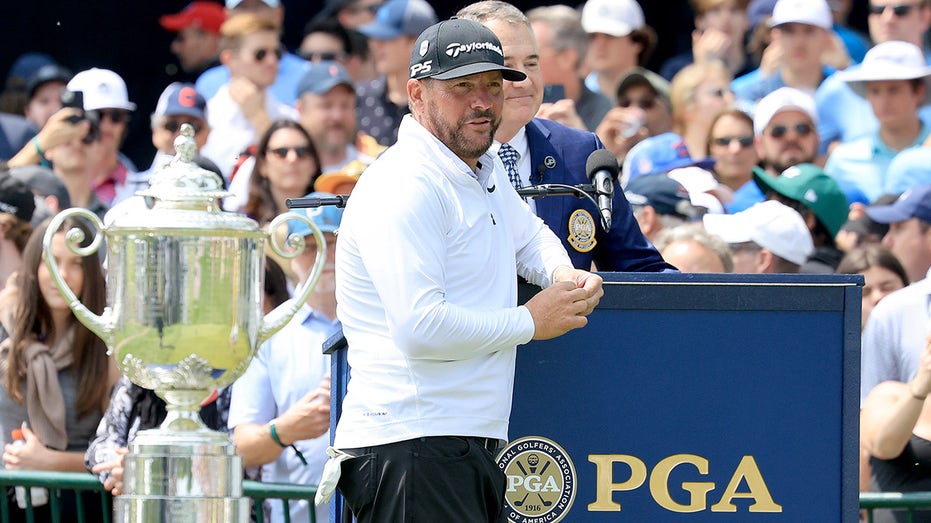 🔔Mission Viejo CA golf club pro Michael Block fairytale story @ the PGA Championship 🏆 was capped by a hole-in-one on Sundays final round.
https://www.independent.co.uk/sport/golf/michael-brock-pga-championship-hole-in-one-b2343117.html
Michael Blocks from 🔔 Mission Viejo CA. quote on national broadcast;
"It's amazing I'm living a dream and making sure I enjoy this moment It's not going to get better then this , NO CHANCE IN HELL!"
FOR WHOM THE BELL 🔔 TOLLS NO CHANCE IN HELL,
BUT JESUS!
HIS SHED BLOOD FOR HUMANITY IS THE ONLY
ESCAPE FROM HELL!
Prophetic Message Received 5/24/23
Called;

"Memorial Stones"

Joshua 4:6
I AM going to begin to bring prodigal sons& daughters to their senses on Memorial Day.
I AM going to bring to their remembrance their first Love that they have forsaken for another love.


Prophetic Message Received 5/25/23
" THE BIRTHING EVENT"
The breaking of the water is a sign that Labor pains will now follow leading to the birth. Look for a Historical Water Event followed by a Historical Shaking Event. 2 signs of the birth of the manchild of Revelation 12: 5 and the casting down of Satan to the Earth Revelation 12:9 Woe! Woe! Woe! To the inhabitants of the 🌎 earth.
The Crowing Rooster 🐓