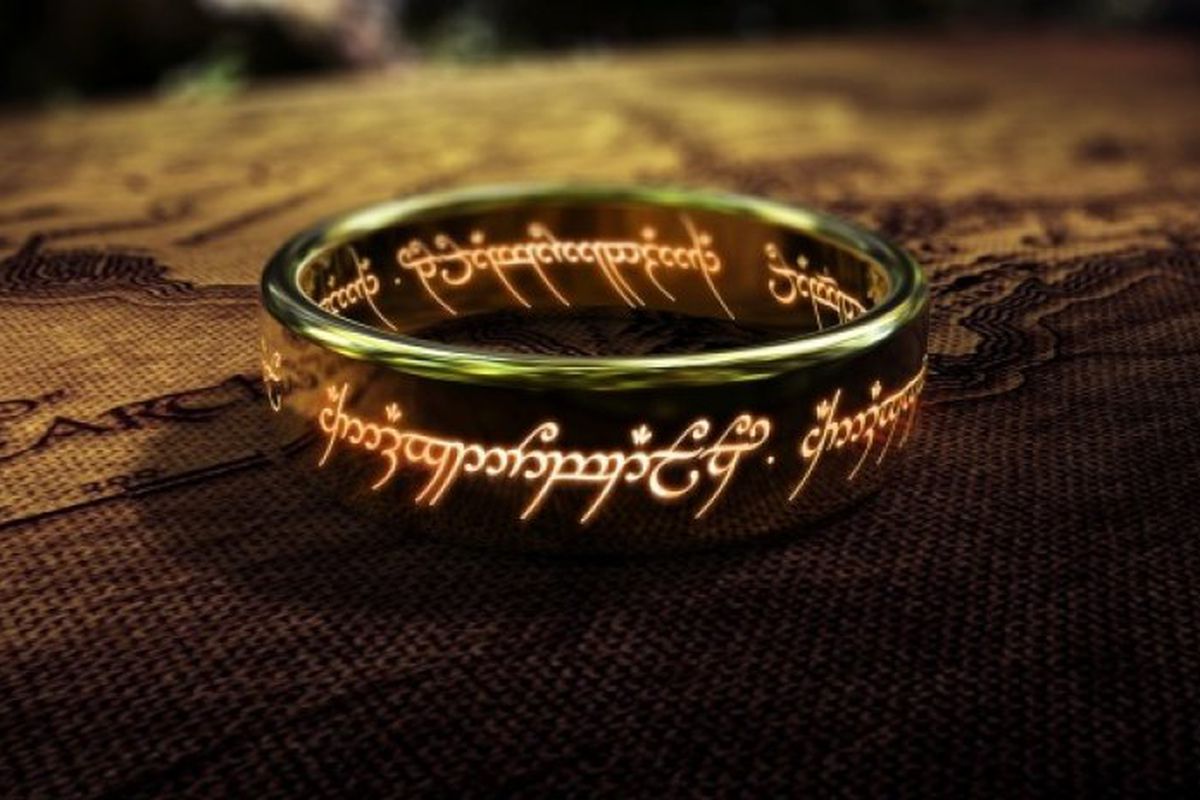 The fourth beast is a fourth kingdom that will appear on earth. It will be different from all the other kingdoms and will devour the whole earth, trampling it down and crushing it. Daniel 7:23
Then the beast was permitted to wage war against the saints and to conquer them, and it was given authority over every tribe and people and tongue and nation. Revelation 13:7
And he(fourth beast) causeth all, both small and great, rich and poor, free and bond, to receive a mark in their right hand, or in their foreheads: And that no man might buy or sell, save he that had the mark, or the name of the beast, or the number of his name. Revelation 13:17
With Lord of the Rings, J. J. R. Tolkien wrote a literary monument about the epic battle between good and evil. His fantasy novel, published in 1954, was a worldwide success, not least because of the movie trilogy, released from 2001 to 2003.What is Lord of the Rings about?
In the First Age, the deeply evil Sauron—the demon, the hideous horror, the necromancer—had rings of power made by the elven forges.
Three Rings for the Elven-kings under the sky, Seven for the Dwarf-lords in their halls of stone, Nine for Mortal Men doomed to die, One for the Dark Lord on his dark throneIn the Land of Mordor where the Shadows lie.
One Ring to rule them all, One Ring to find them, One Ring to bring them all, and in the darkness bind them. In the Land of Mordor where the Shadows lie.
Sauron secretly forges an additional ring into which he pours all his darkness and cruelty, and this one ring, the master ring, rules all the other rings.
The ring in Tolkien's Lord of the Rings is not just a piece of forged gold. It embodies Sauron's evil, corrupting everyone who lays hands or eyes on it, poisons their soul, and makes them willing helpers of evil.
Can an equivalent for Tolkien's literary portrait of the evil ring be found in the here and now? Yes, I believe so, and in the following, I would like to offer you what I hope is a startling, but in any case, a truthful interpretation.
The rings represent the idea that the ring bearers should have power over others and rule over them .And the One Ring, to which all other rings are subject, embodies an even darker idea, namely that the bearer of this master ring has power over all other ring bearers and those ruled by them; that he is the sole and absolute ruler of all.
The rings symbolize the idea of establishing and maintaining a state (as we know it today), namely a state understood as a territorial, coercive monopoly with the ultimate power of decision-making over all.
The One Ring of power stands for the particularly evil idea of creating a state of states, a world government, a world state; and the creation of a single world fiat currency controlled by the states would pave the way toward this outcome.
In Tolkien's Lord of the Rings, nine men, all of them kings, wished to wield power, and so they became bearers of the rings, and because of that, they were inescapably bound to Sauron's One Ring of power.
The ten horns you saw are ten kings who have not yet received a kingdom, but who for one hour will receive authority as kings along with the beast. They have one purpose and will give their power and authority to the beast. Revelation 17:12-13
This is quite similar to the idea of the state. To seize, maintain, and expand total power and control, the state seduces its followers to do what is necessary, to resort to all sorts of techniques: propaganda, coercion, threats, fear, and even terror.
Most people succumb to this kind of propaganda, and the state gets carte blanche to effectively infiltrate all economic and societal matters— K-12 school, university, media, health, pensions, law, security, money and credit, the environment—and thereby gains complete control and absolute power.
The state rewards its followers with special favor, freedoms, jobs, promotion, and financial rewards. Those who resist will be segregated, ostracized, loss freedoms, employment, end up in prison or lose their livelihood or even their lives.
To better understand the strategy behind the present world wide crises we are experiencing it is important you first understand The world elite employing "Problem-Reaction-Solution" or the "Hegelian Dialectic" from the German philosopher, Georg Wilhelm Friedrich Hegel.
A thesis, giving rise to its reaction,
an antithesis which contradicts or negates the thesis,
and the tension between the two being resolved by means of a synthesis.
"problem-reaction-solution" (create a problem, then offer a pre-planned solution
First a problem is created and designed to elicit a certain reaction out of the public. Then the people demand something be done about the problem and willingly accept the pre-planned New World Order solution; a solution that always involves actions or legislation that never would have passed under normal circumstances. skillfully using this new power to increase its omnipotence it destroys the economy and jobs, makes many people financially dependent on it, clamps down on all civil and entrepreneurial freedoms.
I don't believe anyone would argue that Covid-19 was a created bioweapon preplanned for worldwide release.
"It works like this – the manipulating body covertly creates a problem and then directs the media to incessantly focus on it without recourse.
Once you have created this problem you make sure that an individual, a group or an aspect of society is blamed. This then rallies the population behind the desperate lunge for a solution to the problem. 'Something must be done!' they cry in unison.
The solution to the problem is always a further curtailment of freedom and an advancement of one or more aspects of the New World Order agenda.
Want to finish by sharing Tyler Durden Personal account from Lithuania;
Lithuania introduced a Covid Pass in May. It's called the Opportunity Pass. The Opportunity Pass allows you the opportunity to participate in society. Without the Opportunity Pass, you don't have opportunity: your rights are restricted.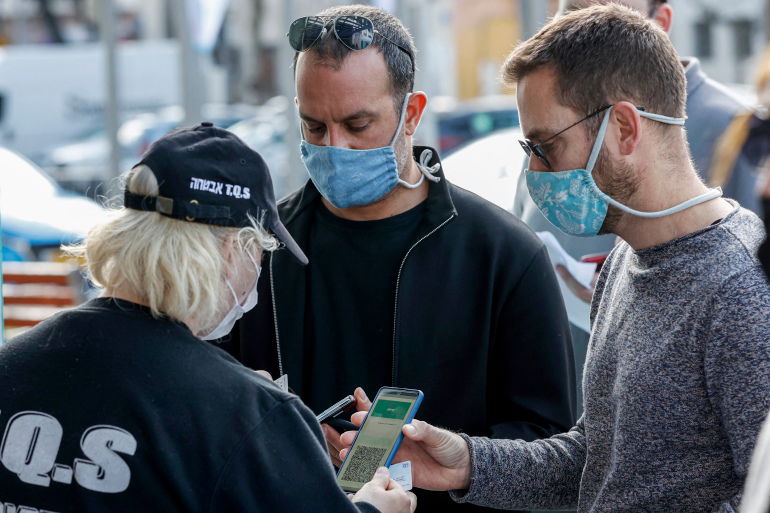 In August, Lithuania passed a law to restrict the rights of people who don't have the Covid Pass. Other countries are moving in that direction. In Lithuania, it's already in force: all restrictions are already fully effective, and enforcement is strict.
Without a Pass, you may not enter any shopping center or large supermarket. At the entrances, people queue in line to be verified. Guards scan the Pass of each person. If you have a valid Pass, the light flashes green and beeps. Then you may enter. No Pass, no entrance.
Without a Pass, you may not enter any restaurant, cafe, or bar. Without a Pass, you may not enter banks or insurance companies, except for essential purposes - e.g., pensions or social benefits - where the service lasts no longer than 15 minutes.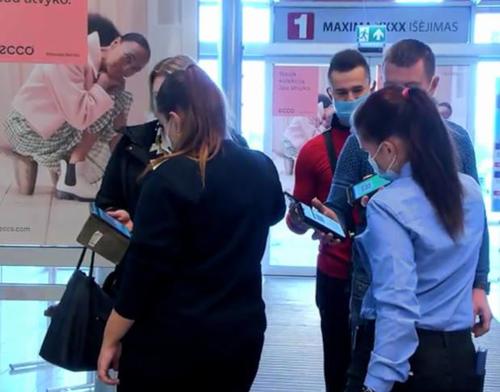 Without a Pass, you may not visit patients in medical facilities or senior care/residential homes. The only exception is for terminally-ill patients and children under 14 years of age, if the doctor gives advance permission.Without a Pass, you may not enter indoor public events or spaces, such as conferences, fitness centers, or beauty services like hair and nails.The Pass is in the form of a QR code. Most people get it on their phones thru e-banking/e-signature. Those without phones can get a paper printout.
Principled Covid Pass opposition is caricatured as conspiracy-theorist, anti-vaxxer. Honest debate is dismissed. Mainstream leaders - politicians, officials, media, educated elite - openly wish death upon opponents of the Pass "so we can finally end this pandemic".
By my count, 14 of the 27 EU countries now have domestic Covid Pass restrictions. But Lithuania is much further along than most. Other countries are planning restrictions such as broad bans on supermarkets and all non-essential shopping. Here, it's already reality.
The current reality in Lithuania foreshadows the future that faces other countries if they continue down the path of Covid Pass restrictions: Europe, the US, the UK, Australia, Canada...To me, this should be a global news headline:

"Lithuania bans citizens from society. Other EU countries following soon."
There are legitimate reasons for restricting the rights of citizens when society itself could be destroyed. Covid is a deadly disease. But it is not an existential threat which justifies ripping apart our society. The Covid Pass regime is vindictive, intended to punish. In just a few months, the new rules have turned my country into a two-tier society of discrimination and hate. Restriction by restriction, it is shredding the bonds that hold us all together in one society.
My wife and I have lost our rights as citizens. We are not allowed to shop, eat out, get our hair cut, or go to the bank, gym, or library. We were both suspended from our jobs. This is deeply wrong.Our leaders encourage hatred of us. Our countrymen openly wish for our death. And it's all amplified by the media and cheered on by likes and retweets. This is deeply wrong.
The fourth beast is a fourth kingdom that will appear on earth. It will be different from all the other kingdoms and will devour the whole earth, trampling it down and crushing it. Daniel 7:23
Then the beast was permitted to wage war against the saints and to conquer them, and it was given authority over every tribe and people and tongue and nation. Revelation 13:7
And he(fourth beast) causeth all, both small and great, rich and poor, free and bond, to receive a mark in their right hand, or in their foreheads: And that no man might buy or sell, save he that had the mark, or the name of the beast, or the number of his name. Revelation 13:17