This lineup in the heavens is pretty impressive
on Fathers day!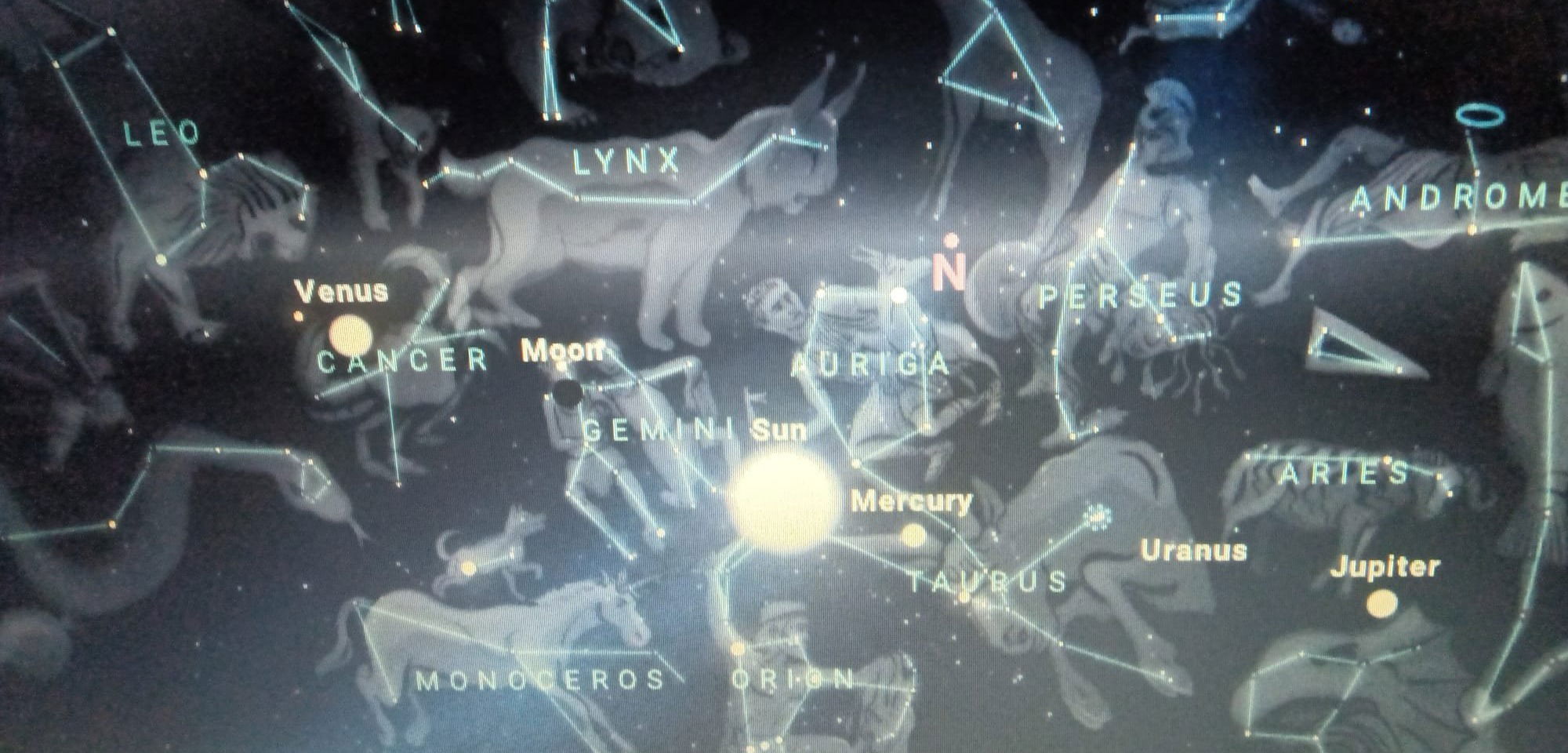 Beginning with Leo the lion staring right at Venus as she Approaches
with these following
the moon , the sun, mercury, Uranus, and Jupiter
in a almost perfect line .
I was thinking of that verse He always leads us in triumphant procession 2 Cor 2:14.
Looks like the bridegroom at the Altar waiting for the Bride to arrive with the wedding party following.
Looks like Venus makes a breaking of dawn arrival
in Leo on 6-22