Who hath believed our report? and to whom is the arm of the Lord revealed? Isaiah 53:1
To accept something as true, genuine, or real!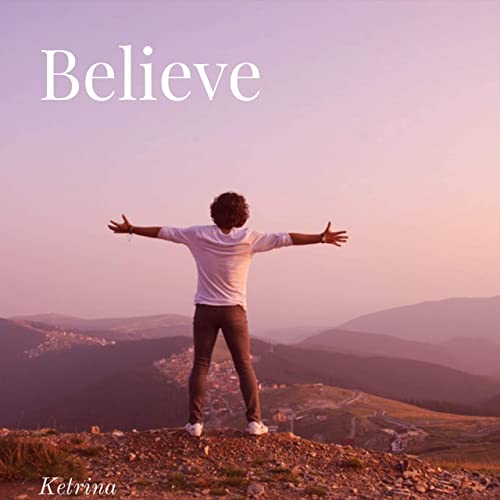 Not what we hear, but others hear from us; the good news of the gospel, which is a witness of the love, grace, and mercy of God in Christ Jesus; of Christ himself, his person, offices, obedience, sufferings, and death, and of free and full salvation by him: it is good news, a beautiful revelation, true and faithful, and to be absolutely believed.
Yet there are always but few that give credit to it; there were but few in the times of the Prophet Isaiah that believed what he had before testified to, or was about to bare witness of, concerning the Messiah.
Few in the times of Christ and his apostles, whom the prophet here represented; for to those times are the words applied!
Spoken by the Apostle John;
This was to fulfill the word of Isaiah the prophet: "Lord, who has believed our message (apostles) and to whom has the arm of the Lord been revealed?" John 12:38
Then Apostle Paul repeats Isaiah and John in Romans 10:16 But not all the Israelites accepted the good news. For Isaiah says, "Lord, who has believed our message?"
The world beheld the most extraordinary things human eyes have ever witnessed! Jesus raised the dead! healed the lame , opened blind eyes and deaf ears! walked on water, feed 5000 with a couple fish and a few loaves of bread.
Yet so few believed.......
Even more amazing! Jesus (God incarnate) himself made a preplanned personal sacrificial offering of his life on the cross!
Gods eternal redemptive plan for humanity
Yet so few have believed......
God said his eternal planned purpose was to restore, save, rescue lost humanity from its terminal condition, and permanent separation from Himself
Yet so few believe........
Jesus perfectly satisfied Gods justice making it possible for you and I to receive Gods mercy!
Yet so few believe........
Jesus did the impossible by rising again from the dead three days after His death.
Yet still so few believe it.......
Jesus single-handedly destroyed the power that death held as the final word. Jesus said for those who would receive it, believe it , except and fully embrace his free will offering! "eternal Life"
WILL YOU BELIEVE IT?
https://www.crowingroosterprophecy.com/my-blog/who-was-jesus